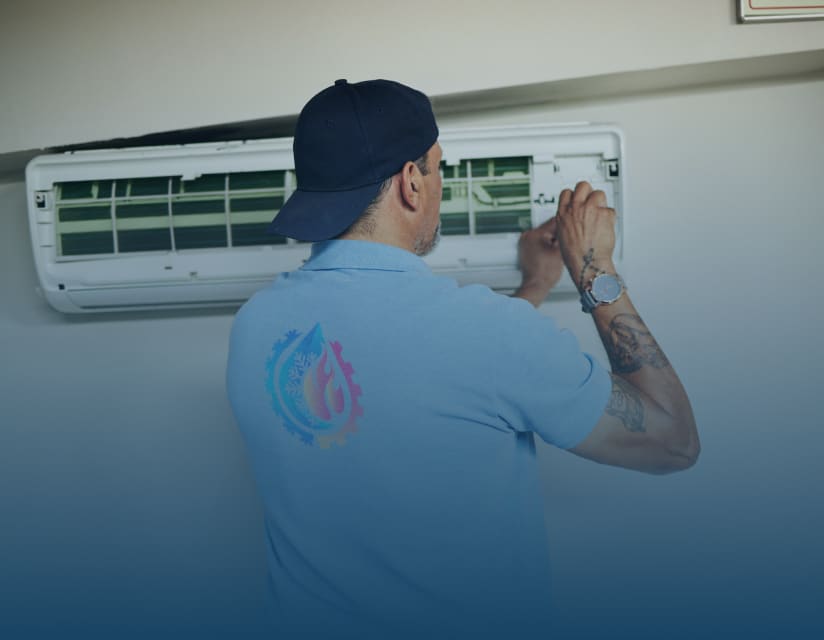 Experience The Best In The Business
With highly competitive pricing, journeyman experience, and five-star customer service, we're not shy about our reputation as the best in the business. Our dedication to excellence is what drives us to continue to provide the best heating and cooling services in the region.
Top HVAC Company in Kelowna
From Upgrades To
Maintenance, We Do It All
Ready to upgrade your existing system? No matter the scale of the job, we focus on getting everything right the first time, every time. We eliminate the guesswork to provide you with the great service and affordable prices we're known for.
Heating
Enjoy cozy, warm winter nights with comprehensive heating solutions. We install furnaces, heat pumps, hydronic heating, boilers, pool heaters, and space heaters.
Air Conditioning
Beat the heat with the perfect A/C system for your home! We install central A/Cs (split systems), ductless A/Cs (mini split), and Smart thermostats for your comfort.
Refrigeration
Keep perishable goods fresh with walk-in fridges, display coolers, and ice machines. We regularly install refrigeration for commercial use in restaurants, wineries, and more.
Service Calls
When you need a repair or emergency maintenance, we're here for you. Call us for quick, trustworthy service you can rely on, no matter what issue you're facing.
Gas Fitting
Enjoy the benefits of gas appliances today! We install gas lines during renovations, for new builds, and for that brand-new appliance you're excited to use.
We Make Heating
And Cooling Easy
With a variety of services aimed at keeping your home safe and comfortable year-round, we're Kelowna's top choice for all your HVAC, refrigeration, and gas fitting needs. Our highly competitive pricing, high-quality workmanship, and efficient service make for easy, hassle-free installation and maintenance.
What Our Clients Are Saying
We are truly so pleased with the job Key West has done for us. We Would definitely recommend this business 👍
Leonid was very professional, knowledgeable, and honest. I'd highly recommend him. Woody
Leon is a great guy. Fast, affordable and a good chatter
Leon installed an AC unit for us this past summer. He was professional, kind, and very easy to work with! We are so great full for him and how fast he was able to install our unit for us during the hot summer! Thank you Leon!!
Friendly, professional, and accommodating. 10/10 would strongly recommend.
Exemplary service and work from Leon!! Without question, use this man for any HVAC work. We had a burning smell coming from our heat vents that we could not figure out. Leon quickly arranged to be over to review the problem and checked all working parts on the furnace that left us both scratching our heads on what it might be. He thoroughly reviewed and showed all the internal workings and made sure everything was in order while trying to find the source of the burning smell. Eventually the problem of the smell was a selenoid on the humidifier unit that was overheating and drawn into the airflow. He found the parts needed and came back a second time. He was completely thorough in all his work, explanations, and I was more than happy to pay his fair rate for the work provided.
Very knowledgeable and quick response time to come and repair my fan motor on my A/C during the heat wave this past summer.
Your Comfort Is Our Priority!
Keeping your home or business safe and comfortable is our #1 priority. Whether you're looking to install a new system, or upgrade or maintain your existing setup, give us a call today!